Overview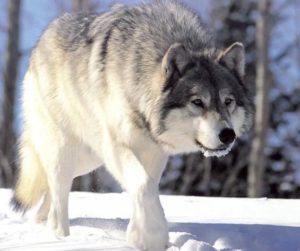 Wolf hunting is mainly done to protect livestock, for sport, and for their skins. However, the main reason why they are hunted is to protect domestic animals. In 2011, the Obama administration lifted the endangered species protection act for wolves. This affected eight states in the great lakes and northern Rockies. Since then more than 500 wolves have been killed by trappers and hunters in Wyoming, Montana, and Idaho. This hunting was allowed in order to manage the population of wolves.
Origin of Wolf Hunting In North America
The move to control the numbers of wolves in North America started when private owners of land started trapping and baiting wolves. Back then wolf baiting was both for livestock protection and a form of sporting activity. In the Yellowstone national park, hunting and baiting wolves had slowly become a profession that was considered very lucrative. The value of their hides was in high demand which led to an almost extinction.
Wolf Extermination Programs Sanctioned By The Government
As the 19th century approached, there was an increased demand for wider grazing areas by the wealthy livestock owners. With their influence, the government gave in to their demands and exterminated almost all wolves across the lower 48 states. Since then, there have been considerable increase in the wolf populations which has created panic among farmers.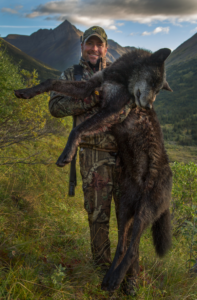 It is considered illegal to shoot a wolf in Alaska using rim fire rifle since they are considered as big game. In 2007, state biologists set up a goal to kill around 600 wolves which was to be conducted by volunteer hunters. With the end of the predator control season, that target was not achieved due to poor flying conditions and high fuel prices.
Despite the trapping and hunting that occurs every year in Alaska, there is still a high occurrence of wolves in their natural habitat. Currently, there are five wolf control programs in Alaska covering about 10% of the land area owned by the state. There is also a control program that is closely controlled that allows the use of airborne or aerial methods for hunting down wolves and removing them in designated areas. In these areas, the numbers of wolves are temporarily reduced, but not a permanent elimination.
The North America wolf populations are sustained at 20 to 40% natural mortality rates. Despite this, there is no observed drastic decline in the numbers yearly. In 2007, Sarah Palin gave permission for shooting bears and wolves when airborne to ensure property protection. It is estimated that 15% of the 7000 wolves in Alaska and Canada are harvested every year. In Ontario, the wolf bounty system was ceased in 1972 but the harvest season for wolves was retained at an all year round. However, there are some wolf bounties offered by some local governments especially in Alberta. In 2010, Lake County offered over C$300 per every adult wolf hunted down. During that phase, 290 wolves were hunted down and killed up to the year 2012.
The number of wolves that have been hunted by wildlife service agents due to their threat to livestock is not clear. The number of wolves that have died still remains significantly high after those that have been killed by diseases, poachers or other means. Many human beings fear wolves but it is extremely rare for them to attack humans although they are known to attack and maim livestock.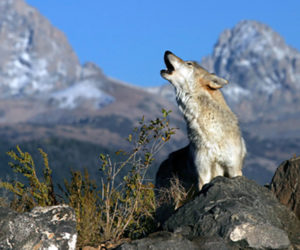 With the close of the hunting season, it is estimated that hunters in Idaho killed 259 wolves while 225 wolves were killed by hunters in Montana. In Wyoming, 42 wolves were killed during the controlled trophy hunting area that was carried out in Grand Teton national park and near Yellowstone. According to Eric Kezler, from the Wyoming Game and Fish Department, another 32 wolves were killed in other parts of the state. These are areas where it is permitted to shoot gray wolves whenever they appear on site. This was done in an attempt to maintain a healthy wolf population.
According to reports detailing the latest wolf populations, the wolf population in areas of where it had been hunted intentionally has recovered to the previous numbers, especially in the northern Rockies region. Towards the end of that year, the wolves were estimated 1774 spread across 274 packs.
Conclusion
Although wolves are considered to be a threat to human beings and livestock, their hunting should be done in a controlled way. The increased hunting and government sponsored programs might make the wolves move out of their natural habitats which would create an imbalance in the ecosystem.